CONQUER THE HILLS!
CLIMBING AND DESCENDING CLINIC
OCTOBER 12, 2019
Place:  Greensfelder County Park Visitor Center
Time:  8:00 AM (2-3 hours)
Cost:  $50
There is more to climbing fast than just strength.  Technique also plays and important role.
This clinic will teach you the skills and techniques you need to know to climb and descend
faster and safer.
Space is limited to the first 15 riders to sign up.  Questions?  Call us at 636-875-4334.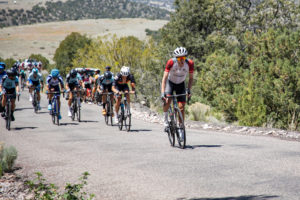 (Thanks to Snowy Mountain Photography for the use of this photograph.)